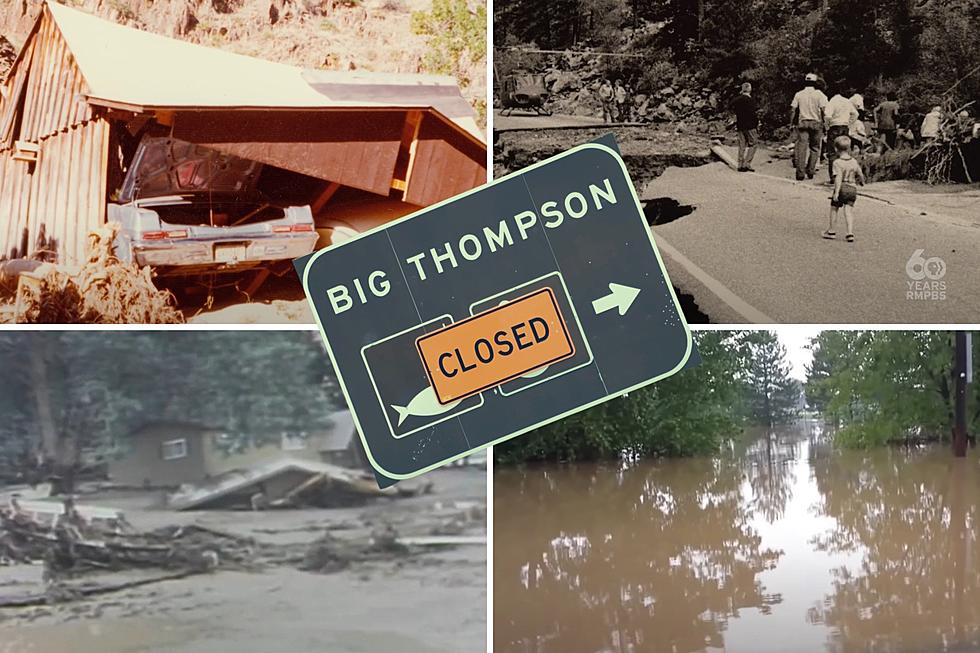 The Big Thompson Flood of 1976 Was One of Colorado's Biggest Disasters
Rocky Mountain PBS via YouTube/milehighpromos via YouTube
It was July 31, 1976, when Colorado experienced one of the most deadly natural disasters in its modern history.
A  Total of 144 Lives Were Lost in the 1976 Big Thomspon Flood in Colorado
A total of 144 people lost their lives on that fateful day when flood waters came crashing through the Big Thompson Canyon between Loveland and Estes Park. Five of those people were never found. With an estimated more than 3,500 people in the canyon for Colorado's centennial celebration, the loss of life could have been even worse.
Colorado Homes, Businesses, Cars, and People Were Swept Away in the 1976 Big Thomspon Flood
The devastation was huge. The estimated damage was $35 million to homes, businesses, and vehicles that were swept away by the rushing flood waters. In just a few hours, a foot of rain fell between Estes Park and the towns of Drake and Glen Haven.
A Few Hours of Rain, Years of Recovery from the 1976 Big Thomspon Flood in Colorado
More than 250 people were injured and more than 800 were helicoptered out to safety the next day. Rescue and recovery efforts were hampered by the large chunks of Highway 34 that were wiped out by the flood. It was literally impossible to drive into the canyon. The terrain was too treacherous for horseback and ATVs. The only way in - or out - was by helicopter. It would take 86 days to get the road open again.
The deluge lasted less than five hours, but the recovery from the devastation of the Big Thompson Flood would take years. For those who lost loved ones in the flood, the recovery has lasted a lifetime.
Colorado's Worst Natural Disaster: The Big Thompson Flood of 1976
The Big Thompson Flood of 1976 was one of the worst natural disasters in the history of Colorado. Scroll on for a look at the aftermath of that horrific event and the devastation it caused.
Colorado's 20 Largest Wildfires of All Time
Colorado's 20 largest wildfires have all taken place since the year 2000.
The Nine Biggest Storms in the Colorado Blizzard Hall of Fame
There have been nine winter storms that deserve mention as some of the worst ever in Colorado history.