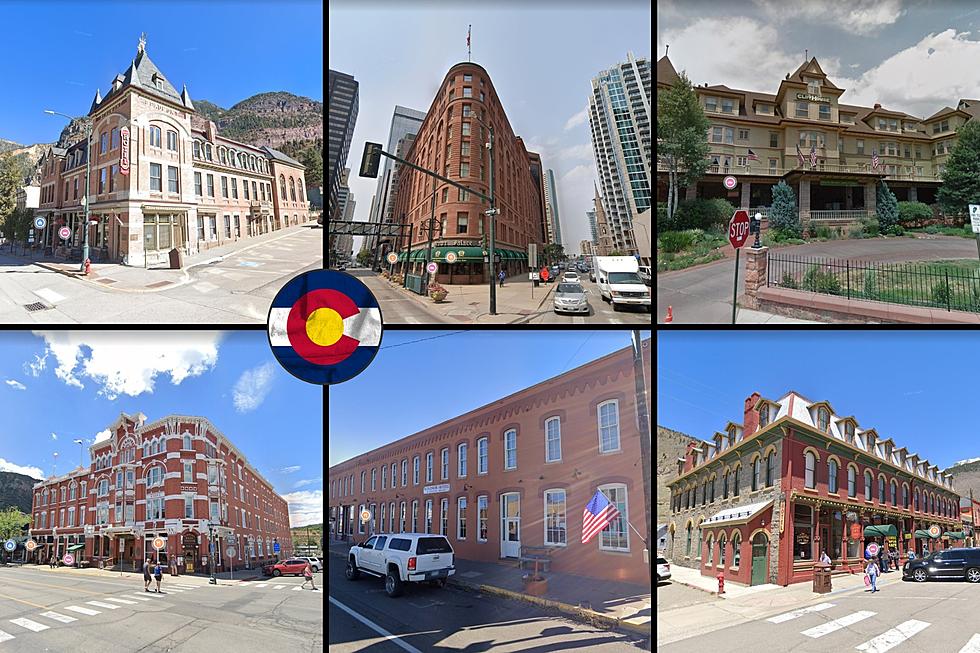 12 of Colorado's Most Historic Hotels You Can Stay In Tonight
Canva Pro
Visiting one of Colorado's historic hotels is a great way to travel back in time to the gold rush era. It's incredible to see these historic structures still standing today, some of them still going strong after 150 years.
We're leaving Grand Junction and going back to the late 1800s to take a look at twelve of Colorado's most historic hotels. Find out which one is the oldest, which one costs the most, and which one is the most famous.
Colorado's Oldest Hotel
Colorado's Windsor Hotel at Del Norte dates back to 1871 when construction began. The hotel was by far the largest building in Del Norte when it opened taking up half a block on Grand Avenue. This quickly became the social center of town by 1874 when the hotel opened. The hotel features 20 fully restored rooms and suites available today.
Colorado's Most Expensive Historic Hotel
We all know which town is home to some of the highest prices in Colorado. It's Aspen. When it comes to historic hotels on our list, Aspen is on top with the highest prices. An evening at Aspen's historic Hotel Jerome starts at about $900 per night. Jerome B. Wheeler built Aspen's first luxury hotel back in 1889.
Colorado's Most Famous Historic Hotel
Some people simply recognize Colorado's Stanley Hotel as the hotel from the movie The Shining. While the Staley is easily Colorado's most popular hotel, it's not the oldest. The Stanley wasn't finished until 1909. Each room in the Stanley features a unique design overlooking Rocky Mountain National Park.
Keep going to check out all 12 of Colorado's most historic hotels below.
12 of Colorado's Most Historic Hotels You Can Stay In Tonight
Take a trip back in time to the gold rush era when many of Colorado's historic hotels were first built. From the late 1800s to the early 1900s construction was completed at the following twelve hotels. Take a look at when each one was built, and find out more about the rates at each location below.
LOOK: 10 of the Oldest Restaurants in the Great State of Colorado
The next time you visit a restaurant, why not incorporate a little Colorado history into your dining experience. These are some of the oldest restaurants in the great state of Colorado.
MORE: The History of Welcome Signs in the Centennial State
Colorado is surrounded by seven neighboring states with multiple highways that will lead you in and out from all sides. More than 40 Welcome to Colorful Colorado road signs are waiting to greet visitors. Scroll on to find out where they are and to get a glimpse of each of them.