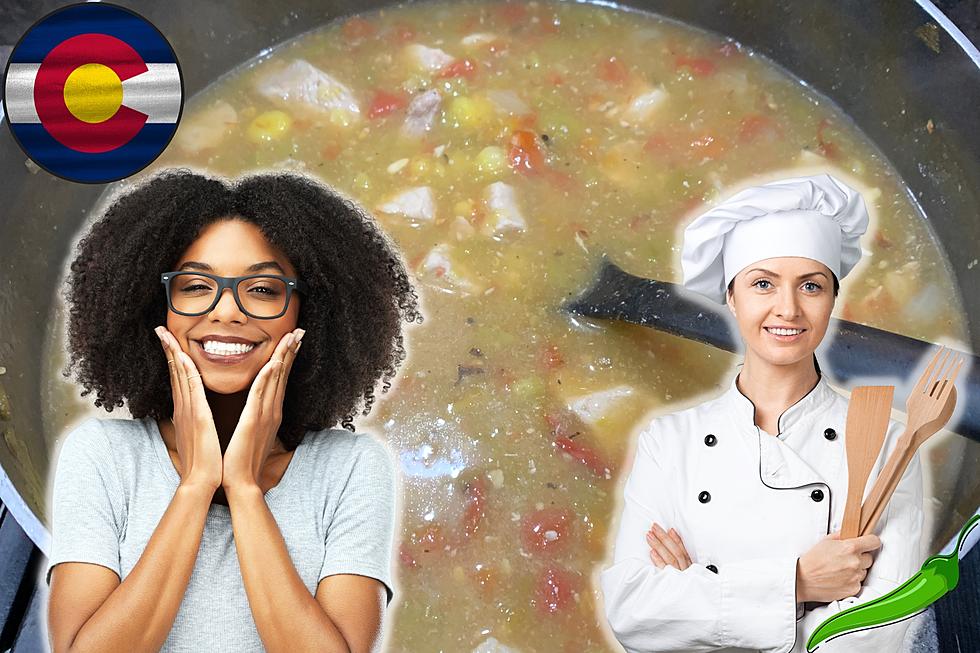 20 Delicious Ways Colorado Loves to Enjoy Green Chili
Canva Pro
Colorado is the land of Green Chili. In fact, Pueblo, Colorado is home to a green chili eating contest that is really something to see.
Never had Green Chili? It's gonna be your new best friend soon. We asked about your favorite foods to add Colorado Green Chili to, and these answers made us hungry. Scroll on to learn about 20 delicious ways to take Chili Verde one step further.
What is Colorado Green Chili?
Most versions of Colorado green chili will contain hatch green chiles, jalapenos, onions, tomatoes, lots of spices, and usually pork. You can eat it by itself, roll it up in tortillas, or add it to just about anything your heart desires. Colorado Green Chili is also known as Chili Verde which literally means 'green chili'.
Where Do Colorado's Green Chiles Come From?
Chiles of the hatch variety are grown in New Mexico, southern Colorado, and around the world in places with similar climates. The green chili Mirasol's Mosco is grown in Pueblo, Colorado, and is also known as a 'Pueblo Chili'. This chili grows up towards the sun instead of hanging down.
What Does Green Chili Taste Like?
Green chilis are usually not as hot as red chilis. They range from what some call 'smokey' to medium/bright heat. A green chili has a sharp flavor that is often earthy and tastes like a green veggie should. Spices added to green chili will complement and even enhance the flavor of the chili itself.
Ready to pour it on? Let's do this.
20 Delicious Ways Colorado Loves to Enjoy Green Chili
What is Colorado Green Chili? As folks in the Centennial State know, it's green chiles and usually pork, jalapeños, onions, tomatoes, and lots of seasonings. Like magic, it goes with almost everything. Scroll on for 20 delicious ways to enjoy Colorado Green Chili.
LOOK: The Best Mexican Restaurants in the Grand Junction Area
There are tons of great options for Mexican food in Grand Junction, Colorado. If you really started looking into it, you'll be surprised by the number of options in town. Leaving the Taco Bells of the world behind for a day, check out our suggestions for the Top 10 Best Mexican restaurants in Grand Junction.
MORE: Restaurants in the Western Colorado Area So Good They Deserve to Be Franchised
If you are a vegetarian or vegan, Colorado is a great state to eat in. Front Range or Western Slope, you'll find a great meal in almost every community around the state. Scroll on to learn about 13 great places to eat for vegetarians. Is your favorite place missing? Open our station app and tell us about it so we can share your suggestion with everyone else.