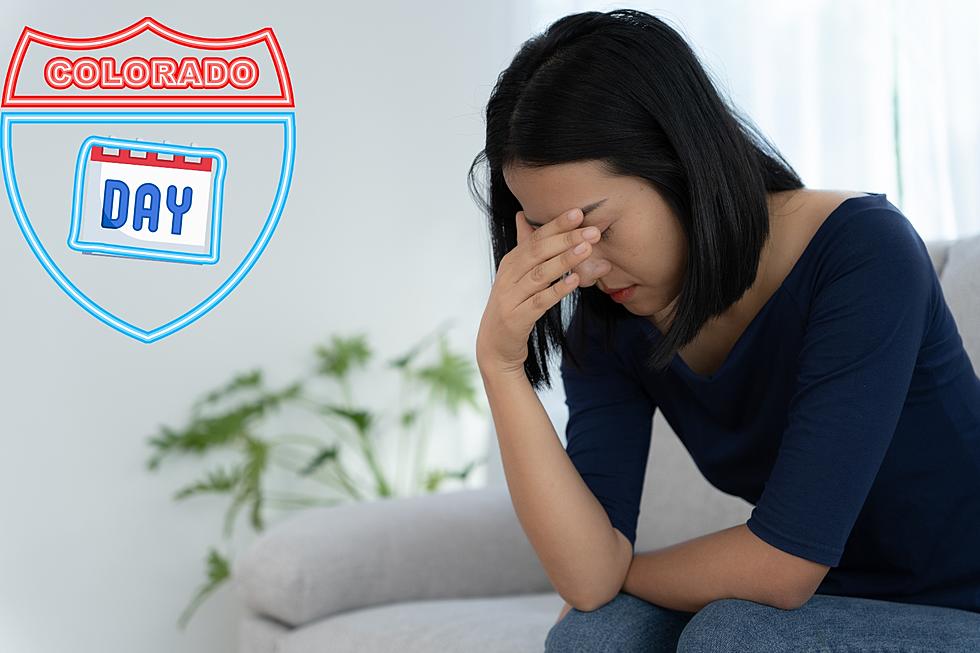 6 Months To Prepare For Colorado's Most Miserable Day of the Year
Canva Pro
When you see trouble headed your way, it's best to start getting prepared. Coloradans are about six months away from what has been voted as the 'most miserable day of the year' for the Centennial State.
I always thought the worst day of the year was the end of the Bronco's football season, but it turns out that Colorado has actually selected a different date. Did you know that there is an entire Wikipedia page dedicated to each state's worst day?
Created by Ezvid Wiki
 • View
larger version
When is Colorado's Most Miserable Day of the Year?
Colorado's most miserable day falls on the third Monday in January each year. The third Monday of the year is typically known as "Blue Monday".
What makes "Blue Monday" so unbearable? It's a perfect storm of issues. Most of the debt you took on with holiday shopping begins to show up around mid-January. Add to that the fact that the winter weather is usually getting worse by the middle of the month, and the long stretch until payday at the end of the month has made January 15th of 2024 our most miserable day.
When is the Most Miserable Day for our Neighbors?
Travel dates to avoid for our neighboring states are also handy to know. Nobody wants their road trip to take place on the worst day of the year. In Utah, their worst day of the year is January 1st. What a way to start the year.
In Wyoming, the worst day of the year somehow falls on February 14th. That's a bummer if you love Valentine's Day. New Mexico's worst day of the year falls on January 8th.
LOOK: Cities with the Worst Commute in Colorado
Stacker
compiled a list of the cities with the worst commutes in Colorado using data from the
Census Bureau
.
MORE: 17 of the Worst Names for a Colorado Theme Park
We're having some fun coming up with a few of the worst possible names for a theme park located anywhere in the Centennial State. We've started off with 17 funny names that would probably all be rejected by investors but they are helping us get through the workday.
The Worst: One Star Reviews of Colorado's Great Sand Dunes National Park
Colorado's Great Sand Dunes National Park is well known for the huge dunes, creeks, and camping. Like anything else, though, even this natural wonder occasionally gets poor reviews. Check out these hilarious 1-star reviews of the Great Sand Dunes.