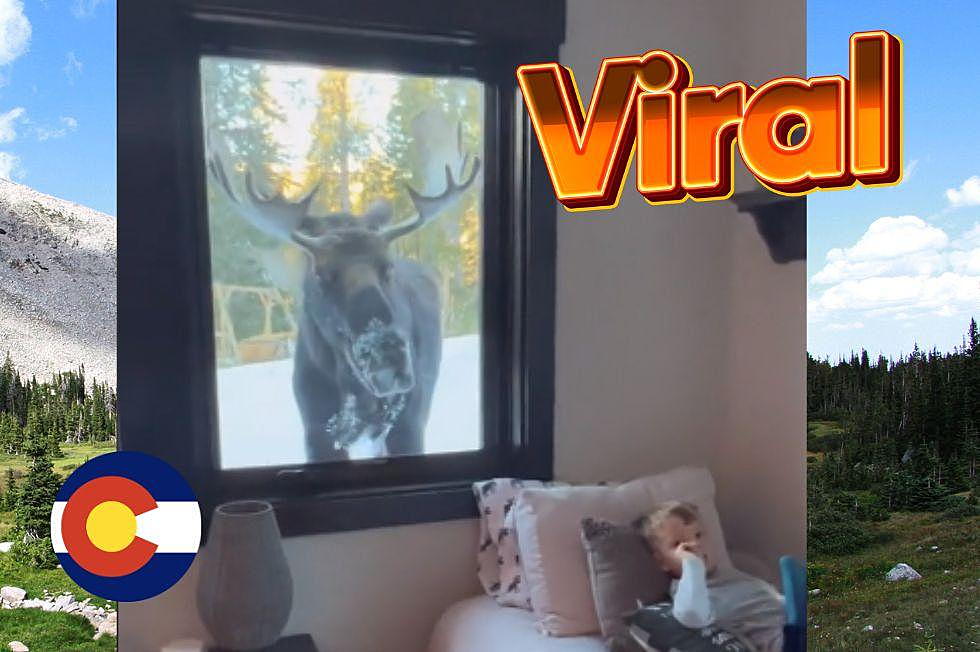 CUTE ALERT: Moose Watching Child Video Goes Viral Again
@shuuuridan, TikTok, Canva
When scrolling through TikTok, I receive a ton of videos that are related to Colorado. I constantly watch food reviews and discover a new scenic view. A video from the past is once again going viral.
The Video Is In Breckenridge
New implants from Texas are relaxing in their home when a moose pays them a visit.
Yeah, you aren't in Texas anymore. It looks like the moose is enjoying a binge watching marathon on this kids iPad and when the kid looks at the moose, it looks like it is thinking, why did you pause?
The video from December of 2022 is circulating once again on TikTok. There are currently 1.5 million likes and over 6,000 comments.
he was just tryna watch the tablet too - @me.tok.2021
Whose horse is that? - Courtney Nelson
And I agree with this comment,
As a kid I would have screamed - @patriciaembick
Quick Reminder About Moose in Colorado
Colorado is home to approximately 3,000 moose. Moose are native to Colorado. Additionally, moose aren't as sweet and cuddly as they look on TikTok or as stuffed animals. Moose will attack you if they feel threatened. Also, male moose can weigh 1,500 pounds. 
So don't approach a moose and think you can get a selfie. The moose will likely hurt you. You should definitely keep your distance and observe their beauty in a safe area. No matter how cute they are.
Moose will be the most aggressive during their mating season. The mating season is between September and October. 
I Mean Look At How Huge They Are - Plus Some Fun Facts
Tour a Stunning Log Home Right Outside a Colorado National Park
A massive log home just outside of Colorado's Great Sand Dunes is a "slice of paradise."
Northern Colorado Let Us Know Their Favorite Colorado Landmarks
Don't know what to do with an out of towner? Northern Colorado came together and has some suggestions.