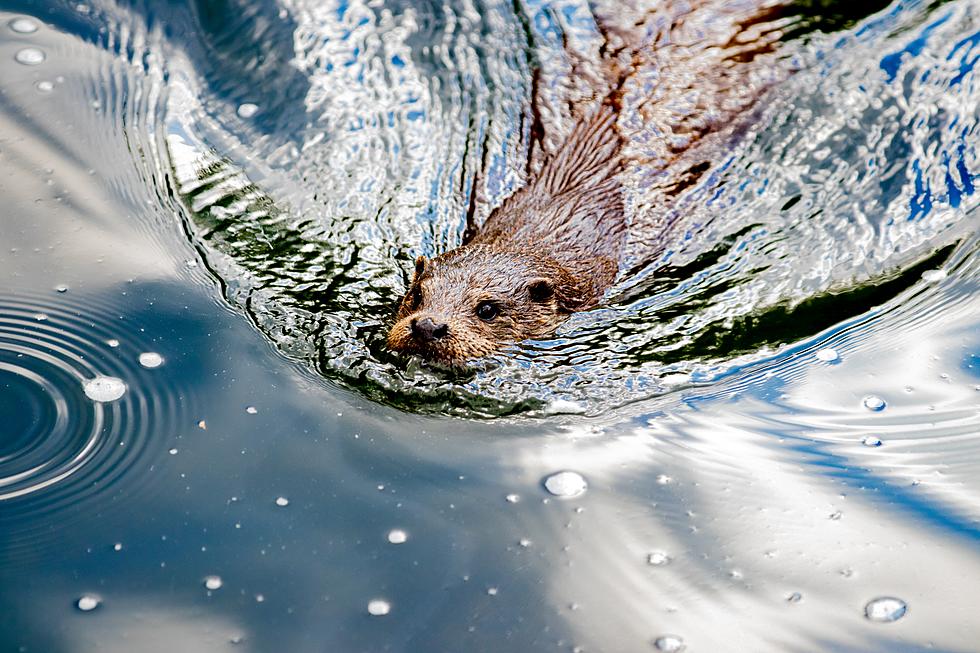 Cute Colorado River Otters Caught Swimming in Glenwood Canyon
Andreas Schantl/Unsplash
After being non-existent in Colorado for decades, river otters have now successfully made a comeback throughout the Centennial State.
As top river predators, they are important mammals for Colorado to have. Otters help control populations of the species they prey on and also play a critical role in gauging river health.
Although the overall population of river otters has increased in Colorado, these animals still aren't seen all too often. Despite being difficult to keep tabs on, wildlife experts continue to monitor and study their populations as best as they can.
Otters living in Colorado tend to make their homes near water where there's lush vegetation on the banks, floating logs, and tall trees that provide shade.
Colorado Parks and Wildlife recently shared an adorable video of a family of otters that was caught on camera swimming in Glenwood Canyon.
Besides Glenwood Canyon, Grand County and Mesa County are hotspots for these small semi-aquatic mammals. There have also been otter observations in Eagle County, in various areas of Colorado's Western Slope, and along the river banks in Boulder. Additionally, more and more residents have been seeing otters across the Front Range and in waterways west of the Continental Divide.
In the winter, look for signs of river otters by checking for six to ten-inch-wide slide marks on the snow, ice, or mud, followed by tracks. The prints will usually be near a water source. Sometimes there will be a line between the tracks from the otter's tail. You can also scan for tracks where there is a hole in the ice, and follow the slide marks.
LOOK: Most commonly seen birds in Colorado
Stacker
compiled a list of the most common birds seen in Colorado from Project FeederWatch.
10 Animals You Might See at Horsetooth Reservoir in Colorado
While enjoying one of Colorado's best wilderness areas, you may just run into one of these wild animals.
39 Colorado Animals You May Run Into
A large variety of wildlife is just one of the many perks of living in Colorado. Check out this list and count how many of these animals you've seen in person.