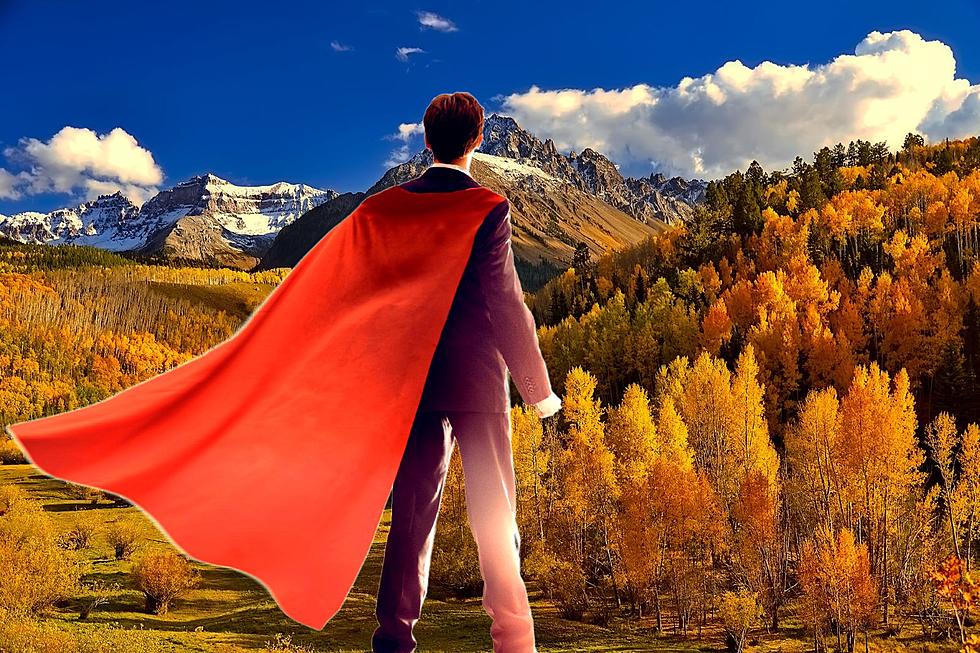 Colorado's State Forest Entomologist is an Unsung Hero to Many
Canva
When you think of the state of Colorado's "heroes," you probably immediately go to people like Denver Broncos legend John Elway, South Park creators and Casa Bonita owners Trey Parker and Matt Stone, or maybe even your "friend in the diamond business" Tom Shane.
However, another man that you may have never heard of is actively involved in monitoring the health of our forests here in Colorado and what he does is nothing short of heroic and admirable.
Keep scrolling to learn about Mr. Aspen, a man by the name of Dan West.
Who is Colorado's Mr. Aspen?
Dan West is Colorado's State Forest Entomologist, a position he's held since 2015, as well as a professor and alum of Colorado State University in Fort Collins.
West conducts valuable studies for the state of Colorado and its 24 million acres of forest land, some of which involve him flying over many of these acres in a plane.
Colorado's Mr. Aspen vs. Beetle Kill
One of the areas that West specializes in involves monitoring and recording instances of beetle kill in Colorado's forests. West takes note of beetle epidemic locations and uses his expertise in the subject to combat beetle kill which includes sharing his findings each year following his aerial trips.
Colorado's Mr. Aspen Knows What Fall Will Be Like
Because of the research, he conducts each year, Dan West is also a sort of Nostradamus-type in the way that he can predict when the fall colors will arrive, where the best places to see the fall colors will be, and overall what autumn is going to be like across the state of Colorado.
At the end of the day, Dan West aka Mr. Aspen is living proof that not all heroes wear capes.
When Will Colorado See the Beautiful Fall Colors Change in 2023?
The fall color change is one of the best times of the year to live in Colorado. The burst of yellow, orange, and red color throughout Colorado's forests is something people travel from all over to see. Using the maps below, you can plan for the fall color change anywhere in the state.
Fabulous Late Fall Colors In Western Colorado
We are well past the color peak in Colorado, but, it's been an especially mild fall so far giving us some cool colors late in the season. Maybe you didn't get a chance to get out this year and see the changing leaves, but you are in luck. In the images below, captured recently, we are going to take you to some places in western Colorado to see some of the incredible late-season colors.
Places You Need to Visit to View Colorado's Awesome Fall Colors
We asked you to tell us about some of your favorite places to view the fall colors in Colorado. See some of the popular destinations you told us about below with directions to get you there before the fall colors are gone for the season.