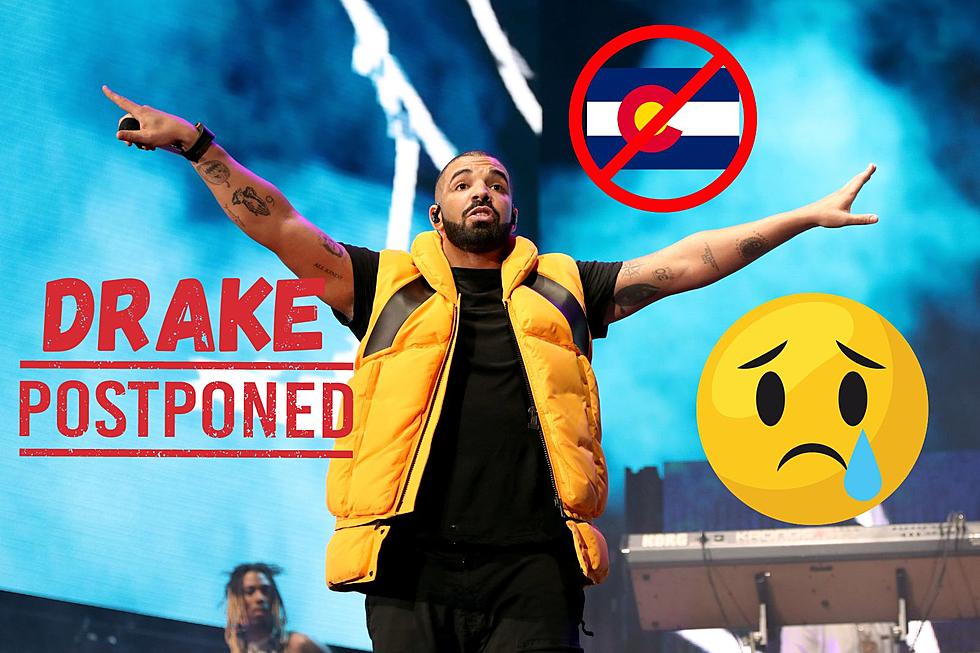 Drake "Postpones" Friday's Denver Concert And The Reason Is Lame
Getty / Canva
After waiting for months to see Drake live in Colorado, his "It's All A Blur Tour," which was set to roll through Colorado this Friday, has been postponed. The reason fans were given by Ticketmaster is incredibly lame this late in the game.
Drake Postpones 2023 Colorado Tour Date At Ball Arena
Ever heard the quote, "Poor planning equals poor execution?" In this case, it's more like equals NO execution. My daughter who was excited to see Drake in concert for the first time this Friday, called me from work last night to ask if I had seen the email from Ticketmaster about Drake's Denver concert being canceled. I hadn't so she forwarded it to me, and after some investigating to make sure it was legit, it turned out that it was true. The champagne papi, Drake, will not be in Colorado this Friday, September 8th, as planned.
Why Did Drake Cancel/Postpone His Colorado Tour Date?
In an email from Ticketmaster regarding the (for now) postponed Drake show, they said:
Due to the distance the road crew has to travel along with the magnitude of the production of the Drake concert, it is logistically impossible to bring the full experience of the show to Denver this September. The date scheduled for Friday, September 8 is postponed. Live Nation in conjunction with Drake Management is working to find a new date for the fans in Denver. Fans are encouraged to hold onto their tickets until a new date is announced. Drake is excited to bring this show to Denver! Thank you.
Really? The magnitude of the production, on a professionally planned and routed tour, is 5 days before the show saying, it's "logistically impossible" to bring the full show to Denver? Sounds like an excuse if I've ever heard one... The Tour is in Glendale, Arizona tonight and tomorrow, which is what, a 12-hour drive? That's really too far? Or... Could it be Denver not being willing to pay the crazy ticket prices? That's a theory I could get behind. Let me be clear, this is no knock on Drake. I've seen Drake live before and he's absolutely amazing live. LOVE Drake! The "can't make it in time" excuse is lame though... Right? Here's to hoping it actually gets rescheduled.
Here Are 50 of Drake's Most Clever Lines From His Best Verses
See What Drake Revealed About His New Album For All the Dogs on Tour