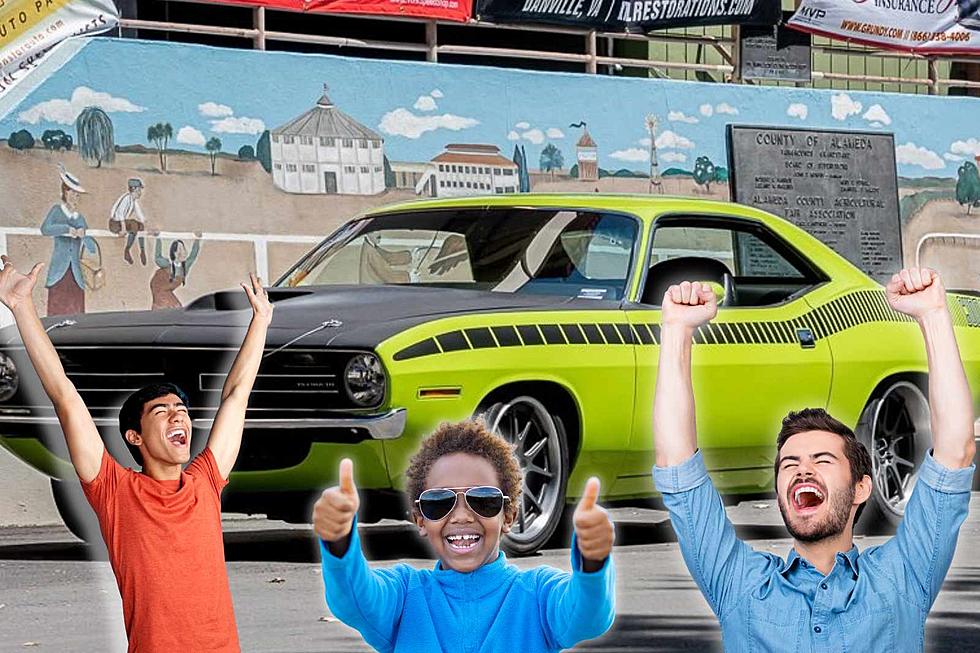 GoodGuys 25th Annual Car Show Bringing Over 2,000 of the Best to Loveland, Colorado, in September
Facebook/Goodguys Rod & Custom Association, Canva.com
It's the "Rumble in the Rockies" as the 25th annual GoodGuys Colorado Nationals will be at The Ranch in Loveland in September of 2023.
This year's GoodGuys Car Show at the Ranch in Loveland will be another fantastic weekend of vehicles you'll want to drool over, but shouldn't. Over 2,000 Rods, Customs, Classics, Muscle Cars, Imports, and Trucks through '98 will be in town for one weekend.
If you have an itch to get into the "game," they'll be having an auto auction at the BEC, too.
The folks at GoodGuys are top-notch, putting on about 20 of them across the county in 2023, alone. The 25th Grundy Colorado Nationals are for whether you're a real "die-hard" fan of classic cars and trucks, or just a "weekend wrencher." It's going to be a weekend for everyone.
Spectator tickets for the 25th Colorado Nationals car show in Loveland are $25 for Friday and Saturday and $20 for Sunday; kids tickets (ages 7-12) will be $10 for each day. Once inside the event, there are a lot of cars and trucks to see, and fun exhibitions happening.
GOODGUYS 2023 CAR SHOW IN LOVELAND, COLORADO - FRIDAY EVENTS INCLUDE:
Free preview for a car auction.
Autocross: Hot Rods, Trick Trucks, and Muscle Cars on a timed course.
TGIF Party at Pinkee's Rod Shop.
GOODGUYS 2023 CAR SHOW IN LOVELAND, COLORADO - SATURDAY EVENTS INCLUDE:
10 specialty parking areas "corrals" - Corvette, Mustang, Chevy, Muscle, etc.
Dragster exhibition.
Autocross.
Burnout Competition.
Specialty Auto Auction.
Kids Zone - with "Make & Take" area.
Live nostalgia entertainment.
GOODGUYS 2023 CAR SHOW IN LOVELAND, COLORADO - SUNDAY EVENTS INCLUDE:
Church service.
Kids zone with "Make & Take" area.
GoodGuys Awards Winners' Circle.
Grand Prize Giveaway - Become a finalist for the 2023/2024 giveaway, a 1932 Ford Coupe.
MORE Colorado Cars: Castle Rock Home Has Massive 100 Car Garage
This $6.5 million Castle Rock home has enough garage space to run a car dealership. Take a look inside this home.
MORE Colorado Cars: Colorado Ranch Has 700 Old Cars
A ranch in Colorado is home to 700+ classic cars.
MORE Colorado Cars: Places Where You Absolutely Cannot Park in Colorado
Have you ever received a ticket for parking on a sidewalk? How about parking too close to a fire hydrant? Here's a look at a number of places in Colorado where parking your vehicle constitutes a definite no-no.
Many of these forbidden zones in Colorado are obvious. Others warrant a little reminding. A few, however, may have slipped under the radar. Here's a quick refresher course on Colorado parking etiquette.