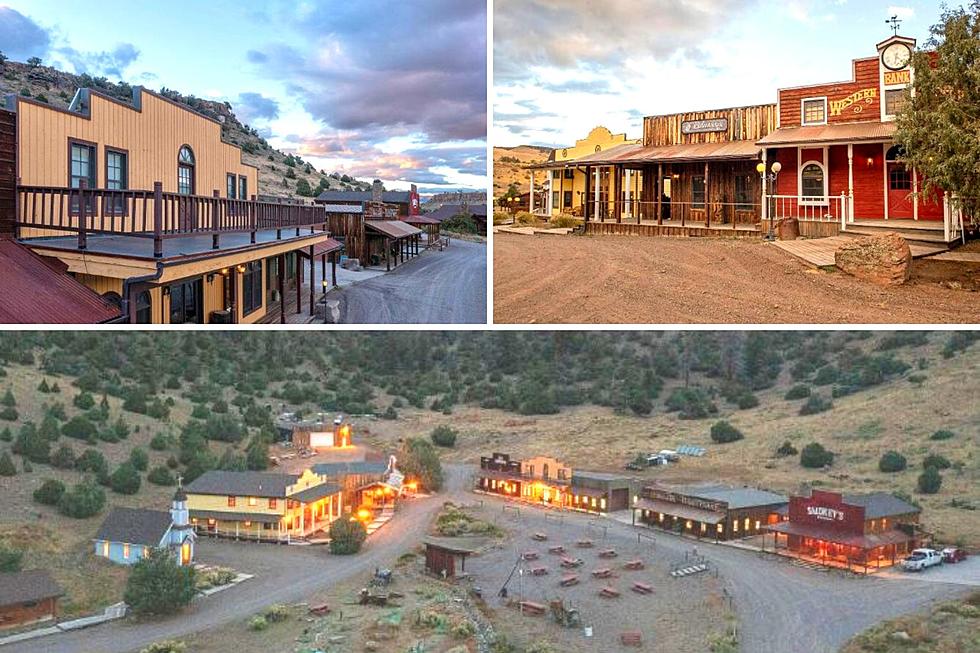 LOOK: A Colorado Town Straight Out of the Wild West is For Sale
Realtor.com
A huge Colorado ranch that, for all intents and purposes, is pretty much a little town, looks like something straight out of an episode of Bonanza, and is currently for sale.
Colorado Town Straight Out of the Wild West is For Sale
Once you see this place, you'll likely wonder to yourself how you were never aware of its existence until now.
The property is known as Mill Creek Ranch at Old Cow Town and is located just outside of Saguache, Colorado. In fact, the address technically says that it's in Saguache, but it's a ways down a dirt road from the actual town at 36710 County Road Cc 36, Saguache, CO 81149.
The ranch is privately owned and is currently listed for $4,300,000, which actually seems pretty reasonable after you see this place.
In total, there are 18 bedrooms, 16 bathrooms, a ten-car garage, and everything sits on a 320-acre piece of land in the Colorado prairies.
In addition to a beautiful, massive house, (the only one in town,) there's a fully functioning church, motel, restaurant, general store, and dance hall.
While it looks like the property has been preserved since the 1800s, it's actually not really very old, as the listing states that it was built as recently as 2007.
Regardless, you'll feel like the sheriff in a John Wayne movie as you take a tour of this amazing property, which is bordered by BLM and National Forest land which sees plenty of wildlife on a regular basis.
Keep scrolling to check out this very unique piece of property currently for sale in Colorado:
LOOK: A Colorado Town Straight Out of the Wild West is For Sale
You could own a literal town in Colorado that looks like it came straight out of the Wild West.
You Could Own a Thousand-Acre Cattle Ranch in Western Colorado
A property for sale in Western Colorado boasts over a thousand acres, countless wildlife encounters, and is designed to be a full-time cattle ranch.
Former Colorado Movie Set + Theme Park is Now Totally Abandoned
WARNING: Under no circumstances should you enter this property. By doing so you risk bodily harm and/or prosecution for trespassing on private property.

Buckskin Joe's Frontier Land was the movie set for films like 'True Grit' and South Park creators' 'Cannibal! The Musical' but is now completely abandoned.