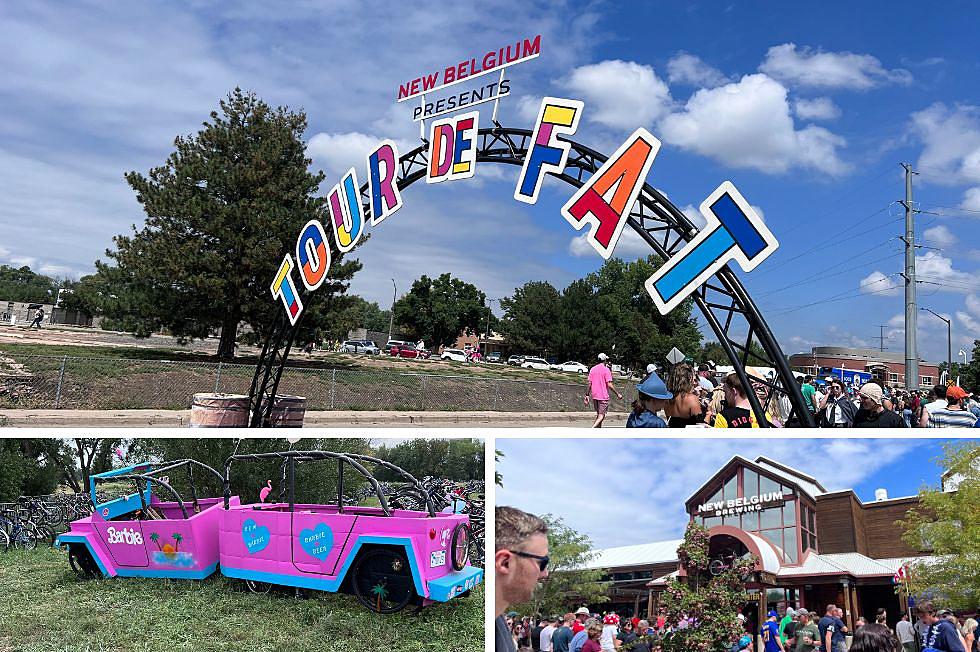 LOOK: Fort Collins Colorado Tour de Fat 2023 Was Legendary This Year
Tanner Chambers/TSM, Canva
That's a wrap on Tour de Fat 2023. The annual event hosted by New Belgium Brewing is a staple in Fort Collins, Colorado. 
New Belgium Brewing describes Tour de Fat as a pedal-powered parade where you can be whatever you want to be. New Belgium Brewing hosts Tour de Fat in Fort Collins and Asheville, North Carolina. 
The event hosts musical acts, a fashion show, and interactive events.
The highlight of Tour de Fat is the costumes. Tour de Fat encourages attendees to dress in costumes. And wow, Northern Colorado really showed up.
The most common costume this year was Barbie by a landslide, which makes sense because Barbie is the movie of the summer. You would be walking and hear "hi Barbie, hi Ken!" constantly.
I saw so many fun costumes, and seeing how Northern Colorado residents express themselves was thrilling.
Here is a look inside Tour de Fat 2023. 
This Is What 2023's Tour de Fat in Fort Collins Looked Like
A Confession
I will admit I accidentally slept through the parade, which is the most fun part of Tour de Fat. I still had a great time, though. It felt like Halloween for adults.
Sure, Tour de Fat is hosted at a brewery, but it is an extremely family-friendly event. There were many interactive booths and activities for kids.
I went with my girlfriend and her two younger siblings. Her siblings at 15 and 12, and they had a blast.
I would highly recommend Tour de Fat. If you don't live in Fort Collins, it is worth the trip. Tour de Fat is free and extremely budget-friendly.
I am already planning my costume for next year.
Take a Look Inside the Cheapest Home for Sale in Fort Collins
This is by far the cheapest home that is currently for sale in the city of Fort Collins. Priced at $263,000, this home will surely go fast.
Take a peek inside the Largest Home for sale in Fort Collins
This home has over 16,000 square feet of living space and is the largest home in Fort Collins that is currently for sale.