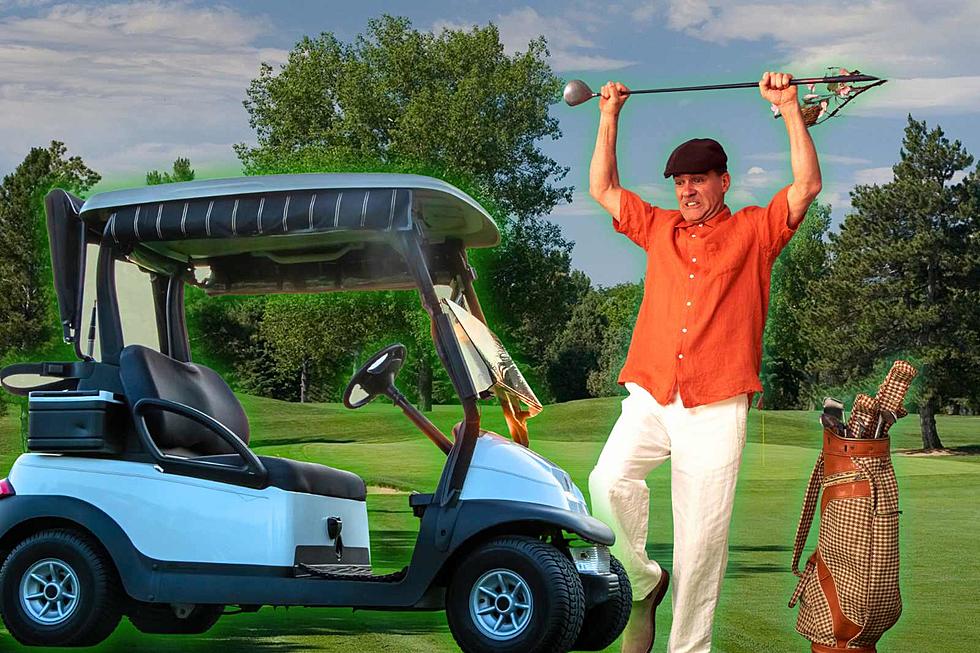 Why Are Golfers in This Colorado Town Riled Up About Golf Cart Policy?
Facebook/The Olde Course Loveland, Canva.com
As the 2023 golf season is coming to an end in Loveland, the city is talking about changing up its policy about private golf carts at two of its courses for 2024. The plan hopes to collect nearly $100,000 but has a lot of golfers upset.
Even if you don't have your own private golf cart, or golf at all for that matter, you can understand why these folks think the city is making the wrong call.
Those who own their own golf cart are big fans of golf. They love getting out there, enjoying the day, and trying to get a great score. They golf often; hence, they have their own carts to get them around the course.
WHAT IS LOVELAND COLORADO'S NEW GOLF CART POLICY PLAN?
According to the Reporter-Herald, Golf Loveland (an enterprise fund within the City of Loveland that managers the three city courses: The Olde Course, Mariana Butte, and Cattail Creek) sees a way to bring in $95,000 that the fund needs.
They want to change up the private cart fees.
Currently, golfers at The Olde Course and Mariana Butte who have their own cart pay a yearly fee. That fee gets them unlimited rounds with no charge for additional riders in the cart.  The Olde Course fee is $465; at Mariana Butte, it's $814.
THE NEW POLICY, IF IMPLEMENTED:
Golfers at both courses would pay only $50 for the yearly fee, but every time they use their cart it would cost $17, and $17 for any additional golfers in the cart. That change would bring in an estimated $95,000 every year for maintenance and improvements at both courses.
WHY GOLFERS THINK THIS NEW POLICY WOULD BE BAD:
A good percentage of cart owners at The Olde Course would see their total yearly cost nearly double by going up to about $800; others could see nearly $1,000. Since Mariana Butte golfers have been paying $814 per year, the new plan would see those golfers saving money.
THE GOLFERS HAVE  THEIR OWN IDEA:
According to the Reporter-Herald, it was suggested that Golf Loveland could easily raise $300,000 by charging $2.50 more for green fees, taking the onus off of the longtime users and lovers of the course: the ones that have private carts.
MORE Colorado Golf: 13 Mini Golf Courses in Colorado to Check Out
Enjoy summer on the green in Colorado and challenge your friends to a round of mini golf. Scroll on to see our list of fun outdoor mini-golf courses and an indoor glow-in-the-dark course loaded with monsters.
MORE Colorado Golf: The Best Mountain Courses in Colorado
Whether you are a Colorado golfer looking for a little change of scenery, or you are a traveler looking to breathe in the crisp, fresh, Colorado mountain air, there are some great golf courses for you to try. Here is a quick look at some of Colorado's best mountain golf courses.