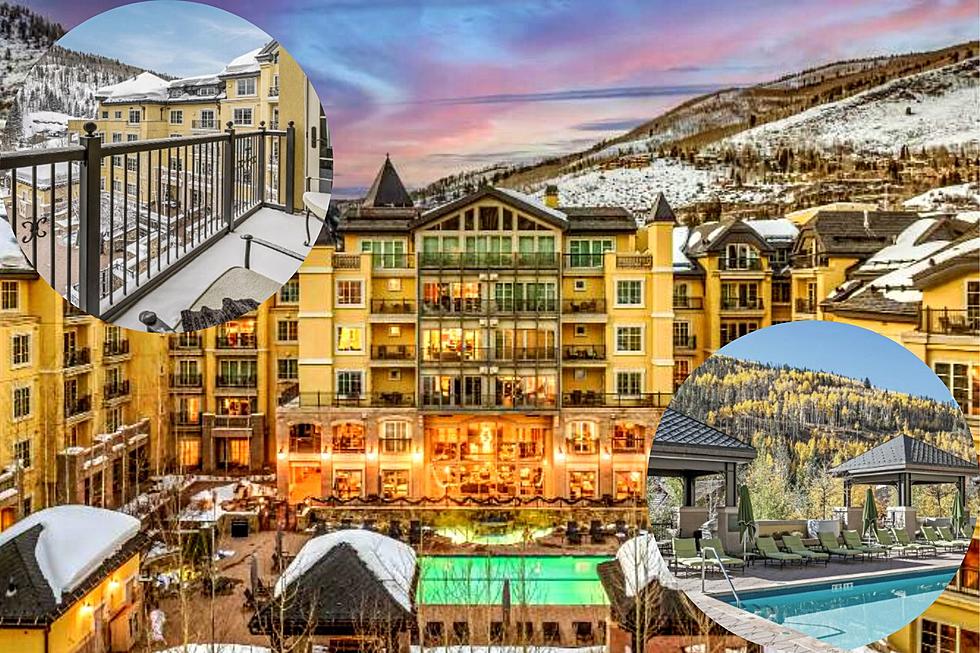 Live Like a Big City Millionaire in a Vail Colorado Condo
Realtor.com
When you think of bigshots living in places like New York City, you picture their home on the top floor of a high-rise building and it's obvious that no expense was spared in the decorating process.
On the other hand, a lot of wealthy people live in ski resort towns such as Aspen, Telluride, and Vail, and still spend millions on their homes.
The home we're about to check out is currently for sale for roughly $7.7 million, and could easily be the residence of a Wall Street high roller.
$7.7 Million Condo for Sale in Vail Colorado
The condo is located inside the Ritz Carlton Residence at 728 W Lionshead Circle Unit R415 in the heart of the famous ski town of Vail, Colorado.
The property is currently listed for $7,750,000 and includes four bedrooms, five bathrooms, and 2,702 square feet in area.
The condo, along with the entire massive building, was built back in 2010 as part of a huge construction project right in the center of the town of Vail.
In addition to the actual 2,702 square feet of living space, the condo itself is part of a thousand-square-foot lot with easy access to the downstairs lobby, bar, swimming pool, and hot tub.
Due to its location, this condo would be perfect for a family that loves to ski in the wintertime and enjoys hiking and mountain biking in the summer, all while being right in the middle of the hustle and bustle of Vail's nightlife.
Keep scrolling to check out this massive $7.7 million condo currently for sale in the heart of Vail:
Live Like a Big City Millionaire in a Vail Colorado Condo
For less than $8 million, you could live like a big city bigshot in this home located inside Vail's Ritz-Carlton Residence.
Massive $9.8 Million Vail Colorado Home is Jaw-Dropping
A home for sale in Vail is gorgeous inside and out and carries a price tag of $9.8 million.
$12 Million Vail, Colorado Home Has Private Rooftop Oasis
A home for sale in the heart of Vail, Colorado has everything you need to live in luxury including a private rooftop oasis.