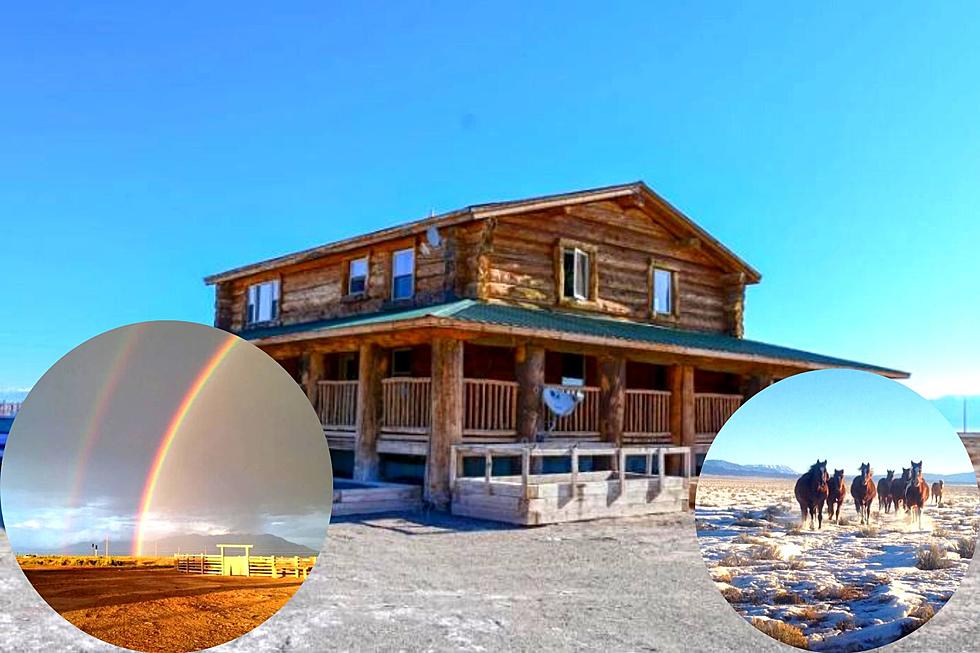 Tour a Stunning Log Home Right Outside a Colorado National Park
RE Colorado via Realtor.com
Colorado is well-known for its natural beauty. There are a total of four National Parks in the state, all of which are stunning. These National Parks include Mesa Verde, Black Canyon of the Gunnison, Rocky Mountain National Park, and the Great Sand Dunes.
An awesome opportunity has presented itself with a real estate listing just outside of the Great Sand Dunes in Alamosa, Colorado in the form of a giant log home for sale.
Stunning Log Home for Sale Outside Colorado's Great Sand Dunes
The closest town to the Great Sand Dunes is Alamosa, Colorado, and the home we're going to check out is located just outside of the town at 9670 Stanley Road.
Currently listed for $645,900, the home is a sprawling 3,336 square feet of living space that sits on a 13.24-acre lot. In addition to the main house, there's also a separate guest house, a barn that can hold up to eight vehicles, and a pen perfect for raising animals such as goats.
With the main house and guest house combined, there are a total of six bedrooms on the property as well as two bathrooms.
The property is also ideal for keeping horses and if you're lucky, you might even catch a group of wild horses running through the sand nearby.
The listing describes the home as a "slice of paradise," which is totally accurate.
The home was built in 2008 using mostly logs for the walls, ceilings, floors, and even furniture.
Keep scrolling to take a virtual tour of this amazing log home right outside of the Great Sand Dunes:
Tour a Stunning Log Home Right Outside a Colorado National Park
A massive log home just outside of Colorado's Great Sand Dunes is a "slice of paradise."
LOOK: $14 Million Glenwood Springs Log Home, Wedding Venue + Farm
A home for sale in Glenwood Springs has an eight-bedroom log house, a farm, wedding venue, and carries a price tag of $14 million.
Check Out Giant 'Log Cabin' Home in Colorado
This giant log cabin home located in Woody Creek, Colorado carries a $22 million price tag.