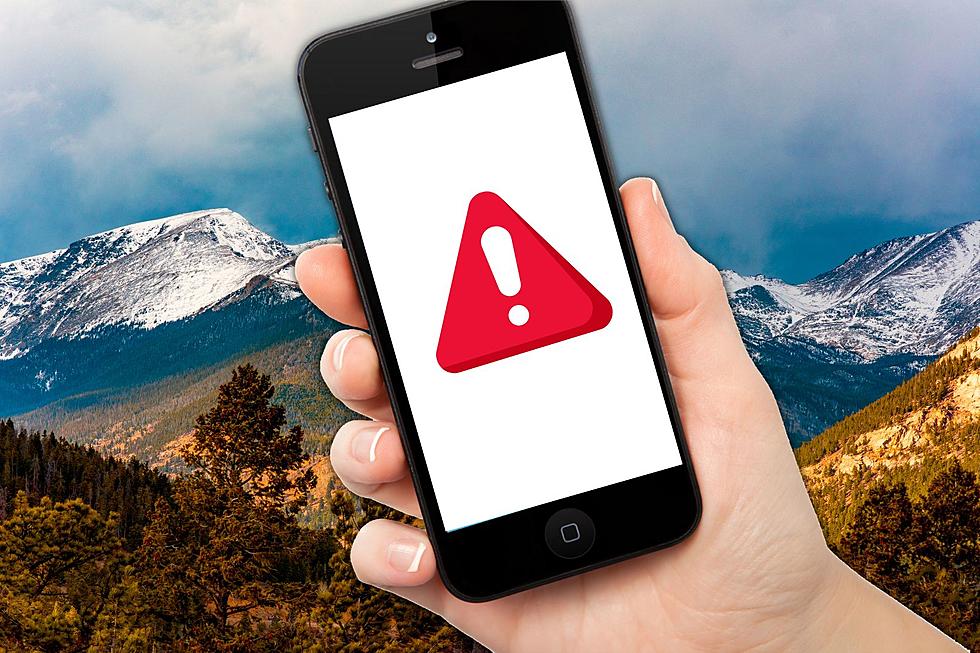 Why the Government is Sending Mass Text to All Colorado Cell Phones
Canva
All cellular telephones in Colorado will be taken over momentarily by the federal government in October. If you are asking yourself why this would be happening, we have the answer for you.
The cellphone takeover from FEMA and the FCC will be focusing on all consumer mobile phones in the state of Colorado as well as nationwide.
Will My Phone Be Taken Over?
If your phone is powered on and in range of an active cellular tower, your phone will be affected. This will essentially be the biggest mass notification ever sent to smartphones across the United States.
The Wireless Emergency Alert is scheduled for Wednesday, October 4 at 12:20 p.m. At this time, cellular towers will broadcast the test for approximately 30 minutes. Recipients of the nationwide notification will get this message:
THIS IS A TEST of the National Wireless Emergency Alert System. No action is needed.
This wireless phone notification will coincide with a nationwide Emergency Alert System test at the same time on radios and televisions. The upcoming Wireless Emergency Alert on October 4, 2023, will be the second time that a nationwide test has taken place. The nationwide EAS alert on radios and televisions will be the seventh test of its kind.
Why Is This Alert Happening?
These test alerts are created to make sure the systems are operational and effective. The alerts can and will be used in the event that an emergency happens on a national level and is the most effective way to warn the public about emergencies. Coloradoans are no stranger to these types of alerts when severe weather is in their area. Alerts such as these are also utilized in the event of an Amber Alert to help notify the public of the missing child.
For more information on this upcoming nationwide Wireless Emergency Alert test, visit FEMA.gov.
Colorado's Most Endangered Animals
The Most Expensive Home For Sale in Loveland Has an Indoor Pool
This amazing home in Loveland is the most expensive home currently for sale in the city. At $5.9 million, this home has over 9,000 square feet of living space, an indoor pool with a water slide, and 140 acres of land.